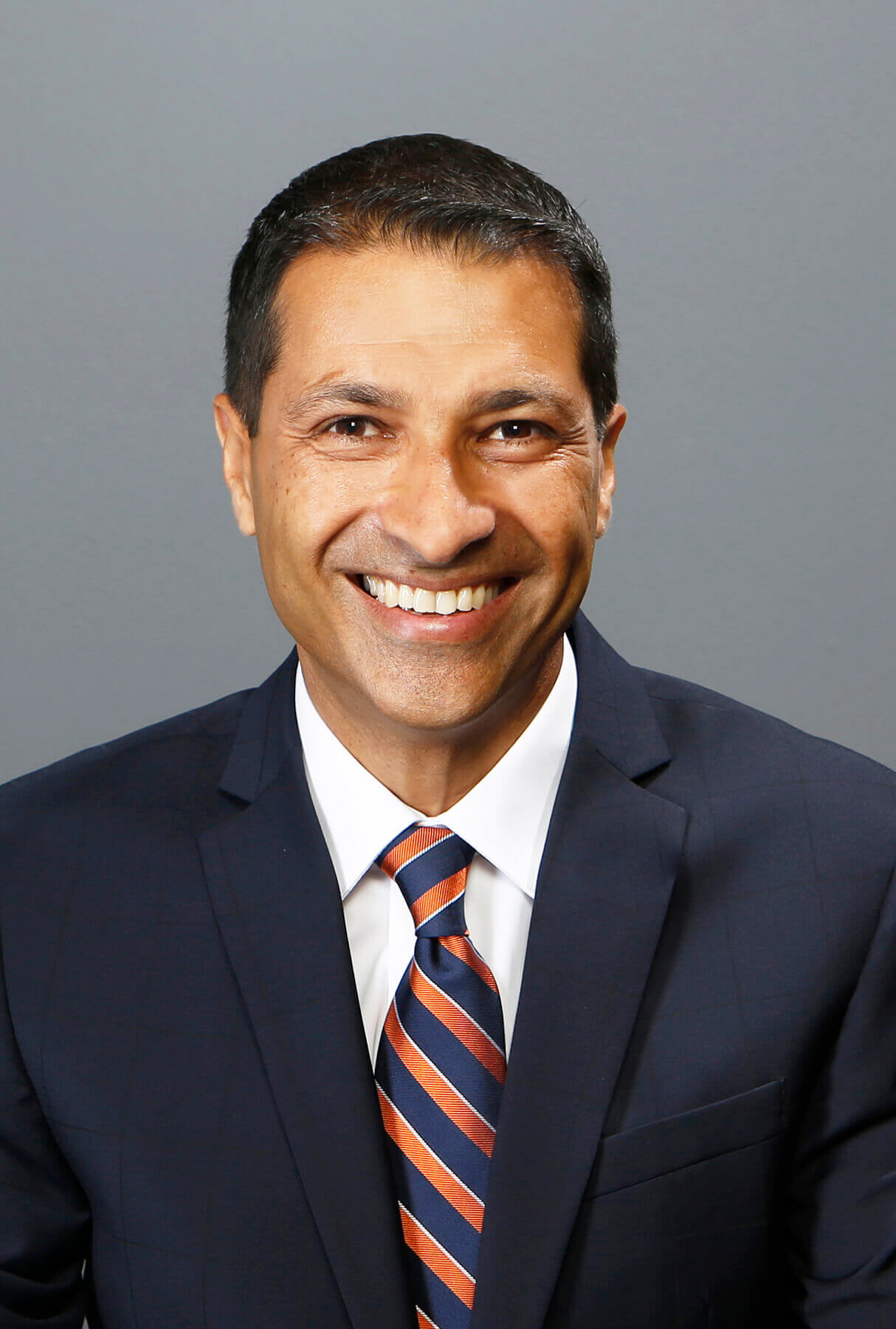 Dr. Shafik Dharamsi joined NMSU on July 1, 2021 in a visiting position as Sr. Advisor to the Provost on interprofessional and transdisciplinary initiatives for the the 2021-2022 year. He will be working on many initiatives, including building and strengthening collaboration with the Burrell School of Osteopathic Medicine, starting with establishing joint degrees. 
About Dr. Dharamsi
He brings to this role a strong interdisciplinary background and extensive international experience as an educator, scholar, and administrator.  First in his family to go to college, with degrees in teacher education and health sciences, Dr. Dharamsi is deeply committed to education and health equity. He began his career as an inner city school teacher. After completing his graduate education, he joined the Aga Khan Development Network as the Regional Director of an early childhood development program in East Africa. Based in Kenya, with projects in Zanzibar and Uganda, he led over 200 staff across the three countries. Reporting to an international governing board, he fostered consensus in complex social, cultural, political, and economic environments; managed multimillion-dollar grants; led major international fundraising initiatives; hosted graduate students from Canada, Europe, and the United States; and successfully cultivated relationships with donors, civil society organizations, and government agencies.
He was subsequently recruited to the University of British Columbia (UBC) where he earned tenure in the department of family medicine. He helped lead the Center for International Health; and led the development of an interdisciplinary and interprofessional core curriculum in medicine and dentistry with a focus on community engagement and social accountability. As Research Director of the St. Paul's Family Medicine Residency Site, he advanced a translational and applied research curriculum, and mentored trainees on primary care projects focused on addressing health disparities in medically underserved communities. He also helped design and implement an innovative community service-learning model to foster interprofessional education and practice (IPE/IPP).
A sabbatical from UBC in 2015 allowed him to accept a rare opportunity to help establish a new osteopathic medical school at the University of the Incarnate Word (UIW). As Founding Associate Dean, he helped to establish overall academic operations; led the recruitment of key administrators, staff, and faculty; and led the formation and oversight of a cross-disciplinary research office.
He was then recruited to the University of Texas at El Paso (UTEP) where he served for four years as Dean of the College of Health Sciences. In addition, he provided administrative oversight for the Student Health & Wellness Center, serving the healthcare needs of nearly 25,000 students.  The UTEP College of Health Sciences made significant progress under his leadership, successfully advancing global educationefforts by establishing a new Minor in Global Health; enhancing global partnerships to sustain the flagship Minority Health International Research Training (MHIRT) Program for students; and developing a partnership with The Training for Health Equity Network to create meaningful global connections. These efforts led to the university's inaugural Times Higher Education global impact ranking in 2020.  Under his leadership, the college faculty significantly increased sponsored research submissions and annual research expenditures nearly doubled; peer-reviewed publications increased by 70%; and publications in the most prestigious journals (Q1) increased by more than 200%. The college also secured a contract with the Texas State Department to establish a $14.3 Million Contact Tracing Program to recruit, train and deployed over 200 students and staff to support statewide efforts to mitigate the spread of COVID-19.