Thank you for attending the
Fall 2021 Convocation!
More than 120 members of the NMSU community gathered at Atkinson Recital Hall on August 17, 2021 to kickoff the fall semester and to honor six faculty members for their extraordinary work in teaching. Aggies Without Limits was given the first-ever Community Engagement, Extension, and Outreach Award.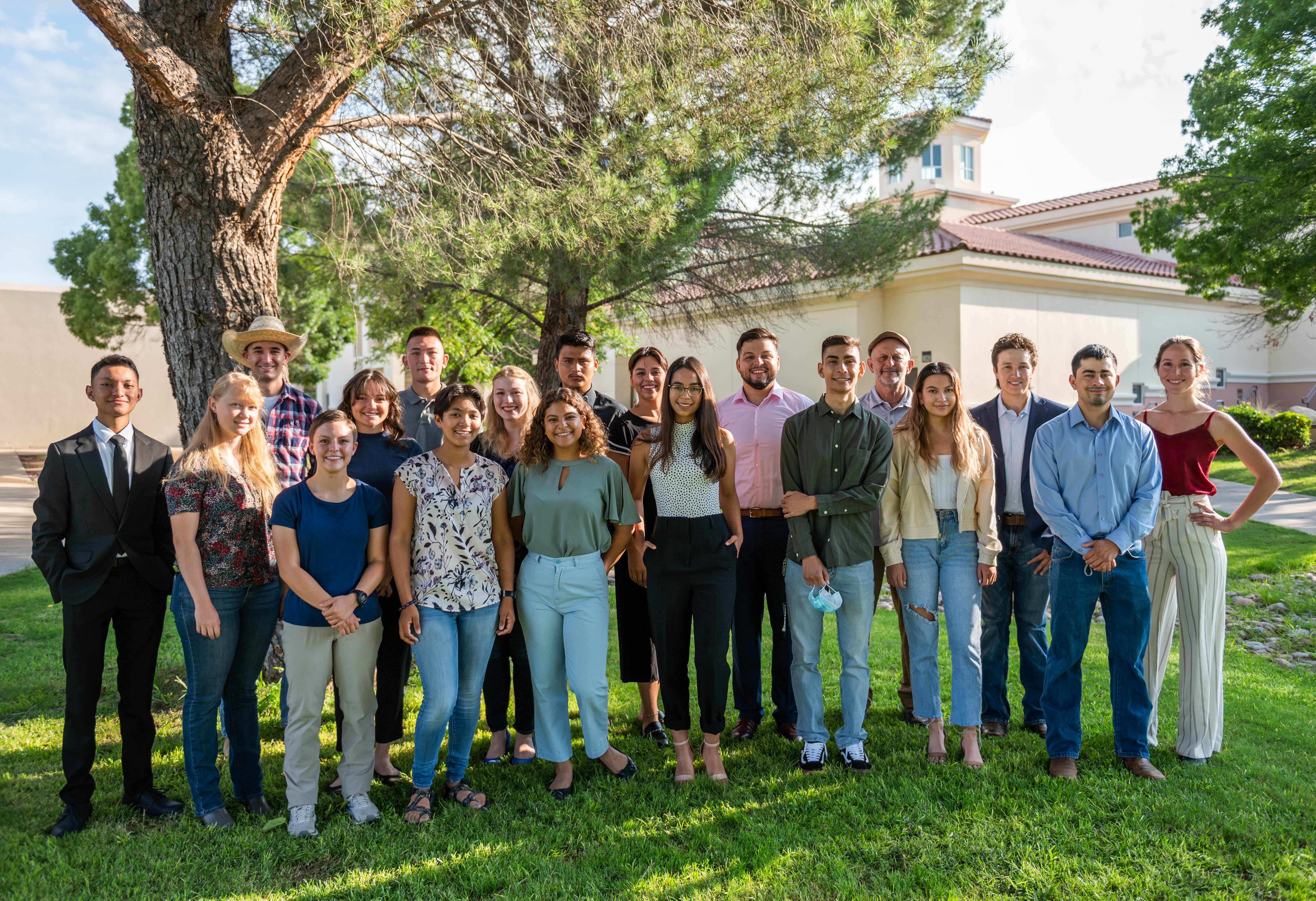 Aggies Without Limits, engineering students were given the first-ever Extension, Outreach and Community Engagement Award, for the groups work in several countries where they built bridges and helped communities receive clean drinking water. August 17, 2021. (NMSU photo by Josh Bachman)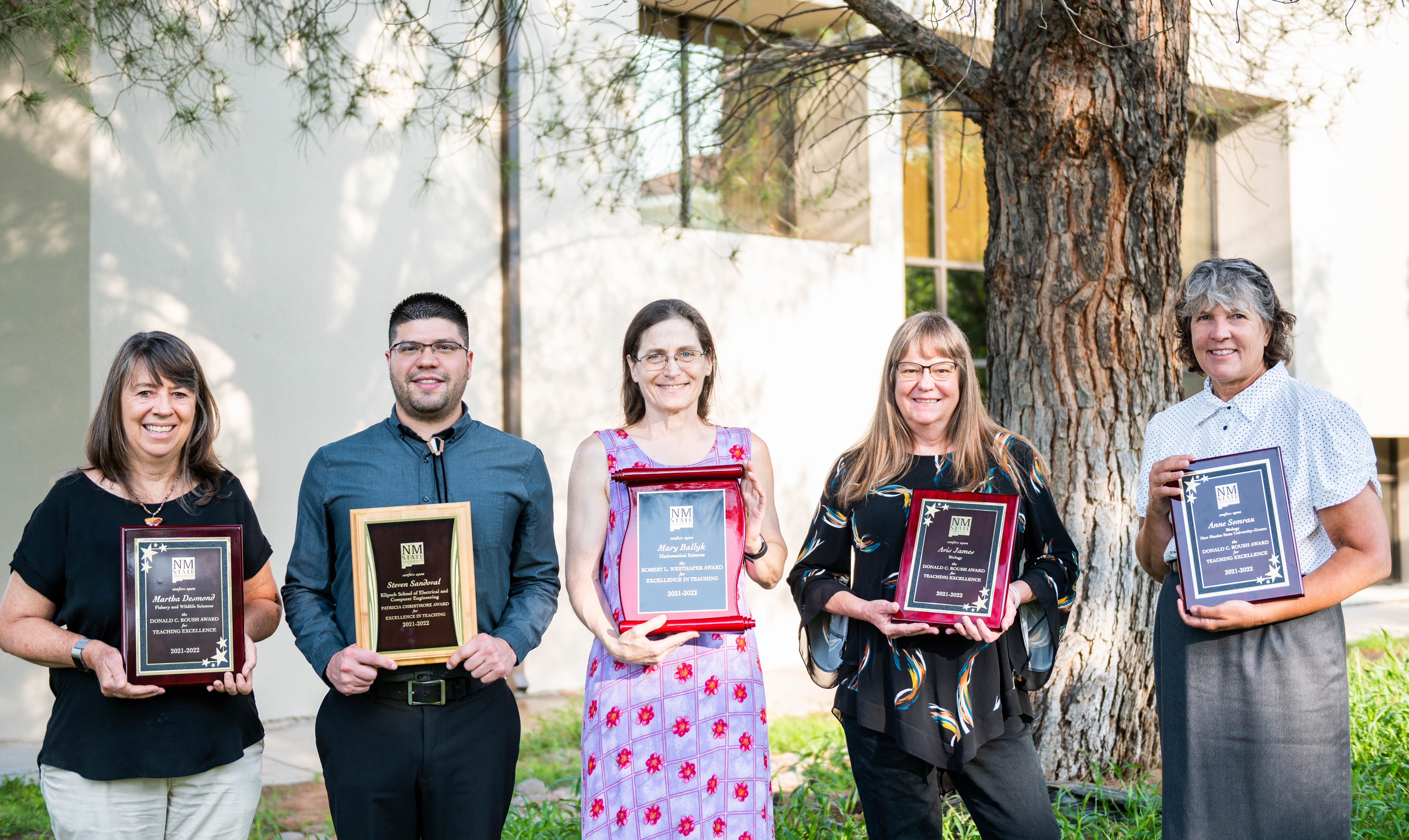 The award winners for the Fall 2021 Convocation (left to right)Martha Desmond, Steven Sandoval, Mary Ballyk, Avis James, Anne Semrau, (Not Shown) David Clements.